Te Ao Earth Week
18th – 24th of September 2023 across Greater Ōtautahi Christchurch

Connect + take action!
Te Ao earth week is the inspiring and practical intervention everyone needs, in the city that is driving a regenerative approach across sectors + industries. With extraordinary leaders in environmental action and national and international industry experts weighing in at the GŌ Waitaha Business Conference, students leading action in ingenious ways, and opportunities for everyone to connect with nature, this is the week to embrace our Earth!
Be part of the action – click on the link below for more information!
Three major events:
+ Activities and celebrations across the week!
Check out the Te Ao Earth Week Map on EnviroHub Christchurch.
At the new and exciting community-run event centre 231 High St, Ōtautahi Christchurch this event is for people interested in getting involved in climate action or finding the best way to make a positive earth impact.  Be there 4.30pm to meet like-minded people and to hear from Environmental Champion Rose Challies.
Join Mr. G for a drop-in session for any organisation looking to start and improve their sustainability journey.  G will take you through a journey-mapping methodology to uncover micro, messo and macro decisions across your value-chain.
Regenerative Approaches to Design, Architecture, Construction and Engineering, at the Ara Institute, from the international expert Jerome Partington. An incredible opportunity to be learning in-person with the driving force on regenerative thinking in Aotearoa New Zealand.  Not to be missed!  Creating Healthy Living Buildings + Integrated Design 1 Day Course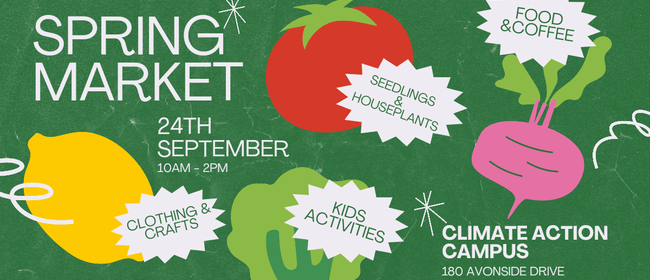 Celebration of Spring, Markets, Eco Workshops + more. Climate Action Campus, 24th Sept, 180 Avonside Drive, Avonside, Christchurch 8061
🌿  Ecosystem Restoration: 19th-22nd Sept 2023
Villa Maria College + Drinkable Rivers
University of Canterbury
Rudolf Steiner School
Te Pā Rākaihautū
Papanui High School
🌿  Student-Led Action: 22nd Sept 2023
Hillmorton High School
University of Canterbury – World Car Free Day Cycle
🌿  Christchurch Envirokids: 23rd Sept
10am – 1pm, Kiosk, City Botanic Gardens, free entry.
Soil: Where Our Food Comes From. Roger McLenaghen, a soil scientist from Lincoln University will share his knowledge on soil in fun & interactive ways!
Ōtākaro Avon River, Christchurch Central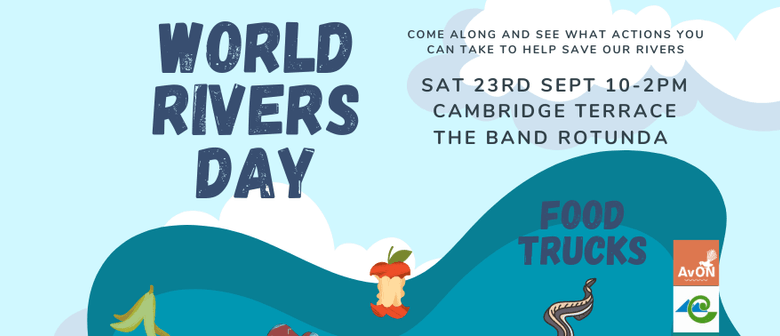 A family fun day out to celebrate our waterways and learn what you can do in your own home to help improve the health of our rivers. Right across the road from the Margaret Mahy Playround, in and around the Edmonds Band Rotunda. There will be entertainment in the Band Rotunda during the whole event, food trucks, loads of fun kids activities, interesting information and regular tours of the Ōtākaro Orchard
8am Sumner Beach, 301 Main Road, next to the surf life saving building. (If catching bus, number 3 leaves Ilam road at the University of Canterbury at 7:21am)
🌿  Qi Gong in the Park: 24th Sept
11am Hansen's park – opposite Te Ara Sophia, 275 Fifield Tce, Opawa
Explore Banks Peninsula on hidden trails and exciting treks all supported by the Rod Donald Trust.  Amazing views of Ōtautahi Christchurch and connect up with nature.  Check out the details on the link above.
🌿  Native Tree Planting: 23rd/24th Sept
Sites across the city and beyond – get in touch to find out more [email protected]
If you'd like to support the activities by volunteering or giving a donation to help pay for equipment or supply food and drinks for volunteers for the weekend please contact Luke by email [email protected]